It's officially December. Does that boggle anyone else's mind? This year has FLOWN by.
Last week was draining for me, so by the time it was Friday night, all I wanted to do was sit on the couch with my husband and dogs. And that's exactly what we did. And it was amazing.
Saturday was a busy day, so I got up bright and early (8am!) to get a quick workout in before my day started.
I headed to meet up with one of my very best friends, Melissa. We had plans to go to brunch at Key's Cafe, but when we got there, Melissa had another idea. She asked me if I felt like going on an adventure, and of course I said sure! We grabbed some Starbucks and drove down to Red Wing to check out the
Red Wing Pottery Store
.
I forgot to take pictures, but this store was insane! It's like 6 rooms filled with pottery, decor and tons of fun stuff. Including every color Fiesta you could ever imagine. I was in HEAVEN. :) I didn't buy too much, but I did get an adorable red colander: (Melissa got a matching yellow one!)
After our adventure, I stopped at home to pick up Jake, and we headed to Joe Senser's. NDSU is in the playoffs for the second year, so we headed to an alumni event to cheer them on!
The Bison won! Which means they play again next weekend... in Fargo. Jake and I decided that we should be in Fargo reliving our college days for the next game, which means we're headed to Fargo next weekend! I can't wait!
After all that cheering, we needed some more relaxing, so we rented some movies and settled in for the night.
MIB3 was HILARIOUS as always, and Abraham Lincoln Vampire Hunter was really interesting. I liked how they took all the historical data and incorporated it into the movie!
Sunday was way less chaotic. We got our monthly massage (best idea EVER!) and then just did some stuff around the house. While Jake watched the Vikings VS Packers game, I watched Magic Mike...
that's all I really need to say about that.
I also took some pictures of our Christmas decor... which means you get to see it this week! I know you're excited. :)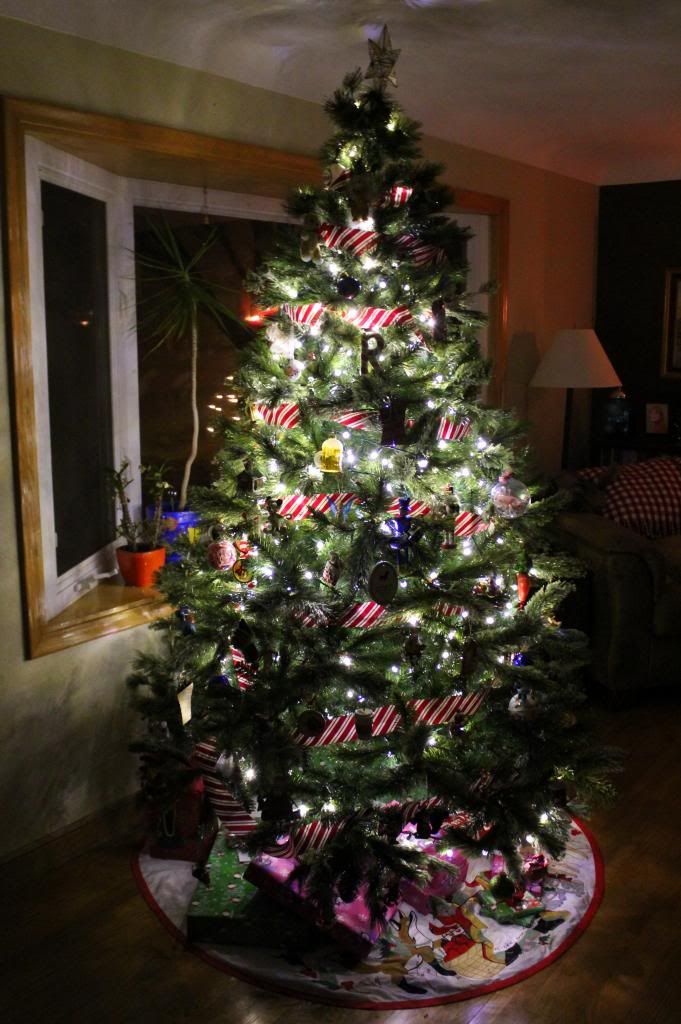 That was our weekend! How was yours?
Link up with
Sami
and tell us all about it!